Bosch Celebrates 100 Years of Glow Plugs

The invention of the glow plug paved the way for Bosch to become a globally successful developer and automotive supplier. This product strongly influenced progress in vehicle engine development – the year 2022 marks the glow plug's 100th anniversary.
Over the last 100 years, Bosch glow plugs have been continuously adapted to the changing requirements of diesel engines and have become increasingly powerful. They are now offered for almost every diesel vehicle.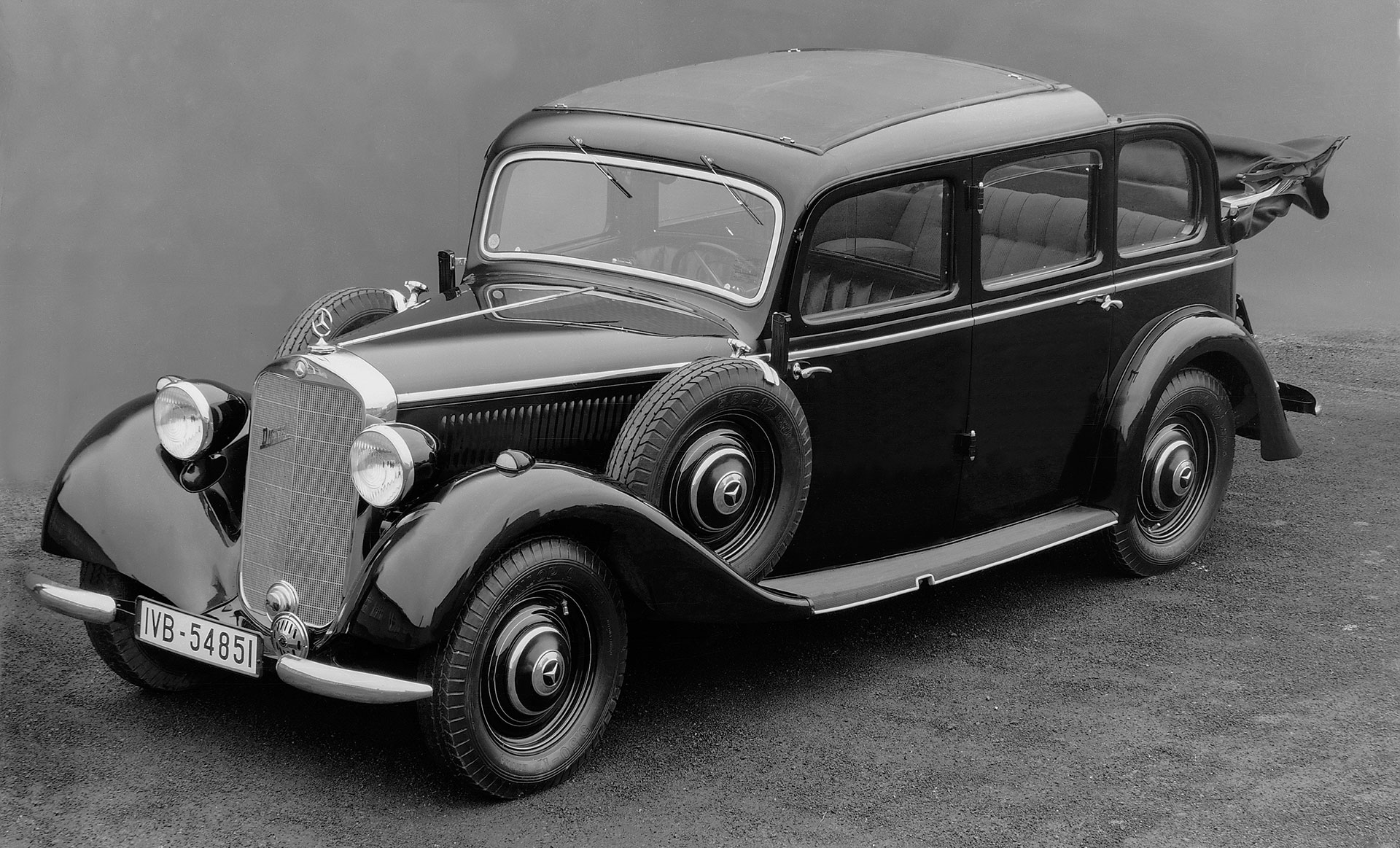 Glow Plugs Function
Much more than just a starting aid: Modern glow plugs do not only preheat the engine during the start-up, they also post-glow. This means they remain active although the engine is already running. In this manner, they ensure efficient and fuel-economic engine operation even in stop-and-go or city traffic.
The anniversary of pioneering technical achievements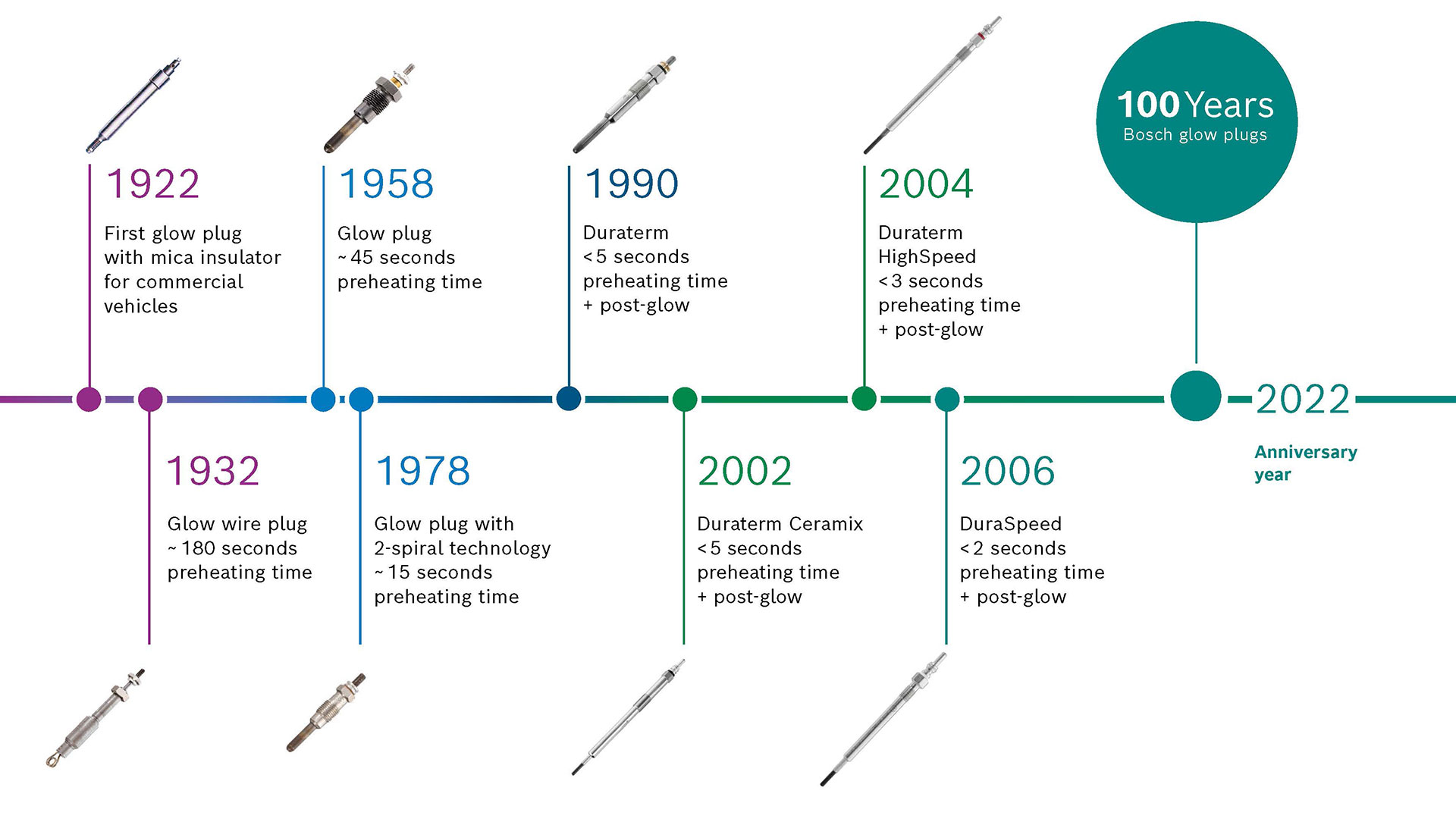 Starting systems
Starting systems are used for diesel vehicles with max. 1 cubic liter capacity per cylinder. These systems increase the temperature inside the combustion chamber. For a reliable cold start, glow plug temperatures of at least 850 °C (1500° F) are required – closely related to the engine design and condition as well as to the ambient temperatures.
Post glow
Innovative diesel engines feature a lower compression. As a result, the diesel/air mixture does not ignite itself anymore in case of a cold engine. A post glow system is thus required. It remains active even though the engine is already running – for comfortable and fuel-efficient engine operation e.g. in city or stop-and-go traffic.
Regeneration of particle filters
Diesel particle filters separate soot particles from exhaust gases. In order to prevent them from clogging the filter, separated soot particles are to be burnt periodically. This procedure is supported by modern glow systems heating up the filter by means of regeneration glowing.
Where to Buy
Purchase Bosch Glow Plugs at your local Auto Retailer today! Bosch glow plugs are also available for workshops in packs of ten and with blister packaging.